Thumbnail sketch of a Bumperboy borp scene!
This is an oldie, but goodie. Happy Pal-entine's Day, everyone!
More last minute drawing before Comic Con next week!! I'm working on vectorizing the cover for the next issue!
Inking at dusk with the ocean in view…not too shabby…
Here is a scene from latest issue of "Bumperboy Gets Angry." The monobrow guy kinda cracks me up.
Slogging through the next issue of "Bumperboy Gets Angry!" Oof indeed, Bumperboy, oof indeed.
Quick character study sketch of Babs. She shows up in the next issue of "Bumperboy Gets Angry."
Hey folks! The next installment of Bumperboy Gets Angry is finally in the Bumperboy Shop! We ended the first part on a bit of a cliffhanger, so find out what happens next for just 3 buckaroos!!
Bumperboy at Emerald City Comicon!
Hey all!  Just a quick update…Bumperboy will be making his first appearance at this weekend's Emerald City Comicon in Seattle! I'm excited to check out this con, because I've heard nothing but great things about it. You can find the Bumperboy booth in Artist Alley at booth # R-15.  I'll have the brand new second installment of "Bumperboy Gets Angry!" so come and get it!!!
Find out details about the con here: http://www.emeraldcitycomicon.com/

I'm also excited about the drive up to Seattle…we'll be making a pit stop in Portland, but we'll also be visiting Astoria, OR for some Goonies house-stalking.  Expect some truffle shufflin' to be happenin'.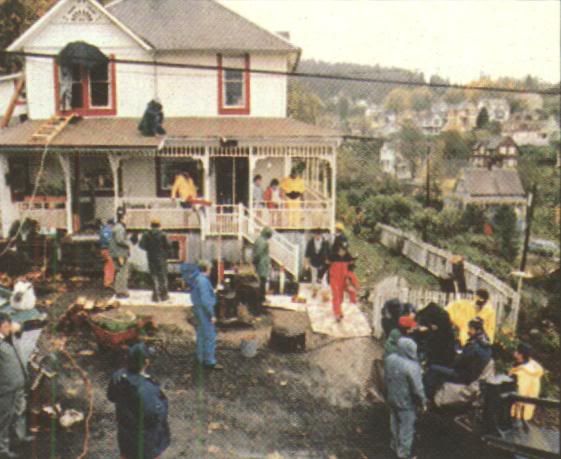 Stuck at home and sick…hey maybe I should draw the next Bumperboy chapter!